Fox Cities' Must-Try Bloody Marys
Perfectly concocted, you'll enjoy this classic drink with a twist when sipping (and snacking) on these must-try Bloody Marys in the Fox Cities.
There are many restaurants in the Fox Cities that have amazing Bloody Marys. From homemade mix to an abundance of fix-ins, you can't go wrong with this meal in a cup at these go-to places.
Ground Round's Loaded House Bloody Mary features Jimmy Luvs Bloody Mary mix in a 22 oz. fishbowl! It's loaded up with pickle, sausage, cheese, lime, lemon, olive, and mushroom. On Sundays, enjoy Ground Rounds's Bloody Mary bar to keep the weekend going.


Looking for the ultimate loaded bloody? Then Two of a Kind is the place to go. They make their own mix and add a celery stalk, onion rings, beef stick, shrimp, pickle, brussel sprout, olive, mushroom, asparagus, an 1/8 burger with cheese, cheese whips, and your choice of pickled egg, spicy pickled egg, or hard-boiled egg.


Bazil's Pub serves up Bloody Mary's all day, every day. They have a wide variety of vodkas to spice it up including horseradish, stoli Jalapeno, Bakon, Absolut Peppar or to mellow it out with some Effen Cucumber. Bazil's offers their classic variety or the "Shelly Bloody" that adds an extra kick with a touch of sriracha and fresh muddled cilantro. Since everyone has different tastes, they make your bloody the way you want it and garnish with lemon, celery, pickle, mushrooms, & brussel sprouts.


Mark's Bloody Mary is homemade and full of garnishes, along with a chaser of German Pilsner or Krombacher. This crowd-pleaser features a great thick tomato juice as the recipe's base, along with in-house pickled mushrooms.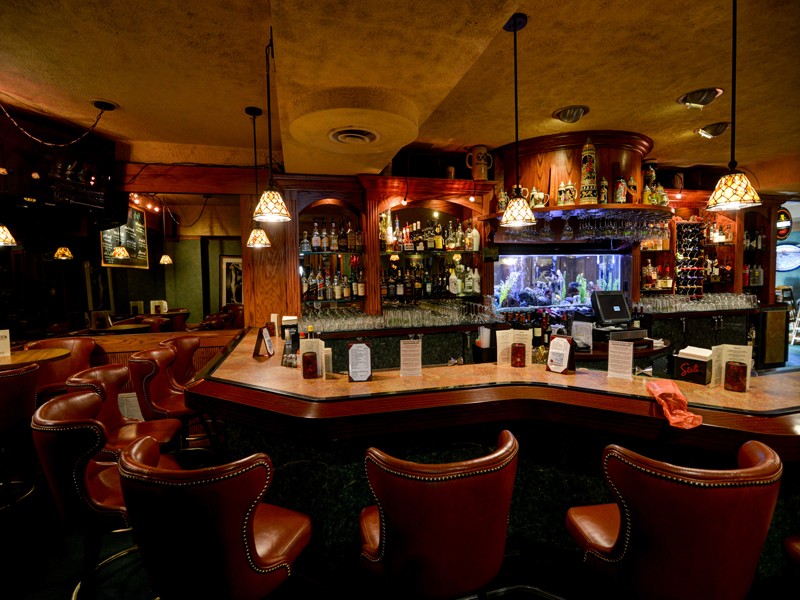 Mark's East Side1405 E Wisconsin Ave
Appleton, Wisconsin 54911

Learn More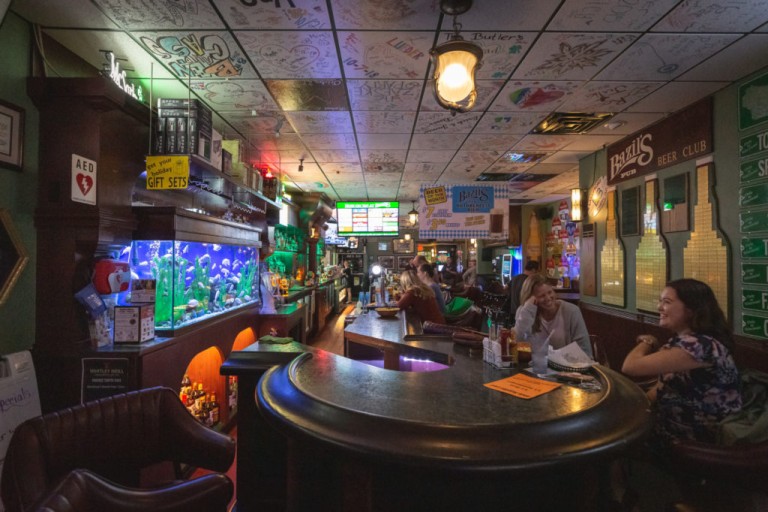 Bazil's Pub & Provisions109 W College Ave
Appleton, Wisconsin 54911

Learn More